Landing page: For Small Business Saturday, eBay wanted to give a URL to Main Streets. The idea was to highlight the small sellers of eBay along with various programs that the company offers to help these sellers grow their businesses. It was a page meant for discovery—for online shoppers wishing to support local businesses, for small businesses looking for limelight, and for potential small sellers looking to get on board with eBay.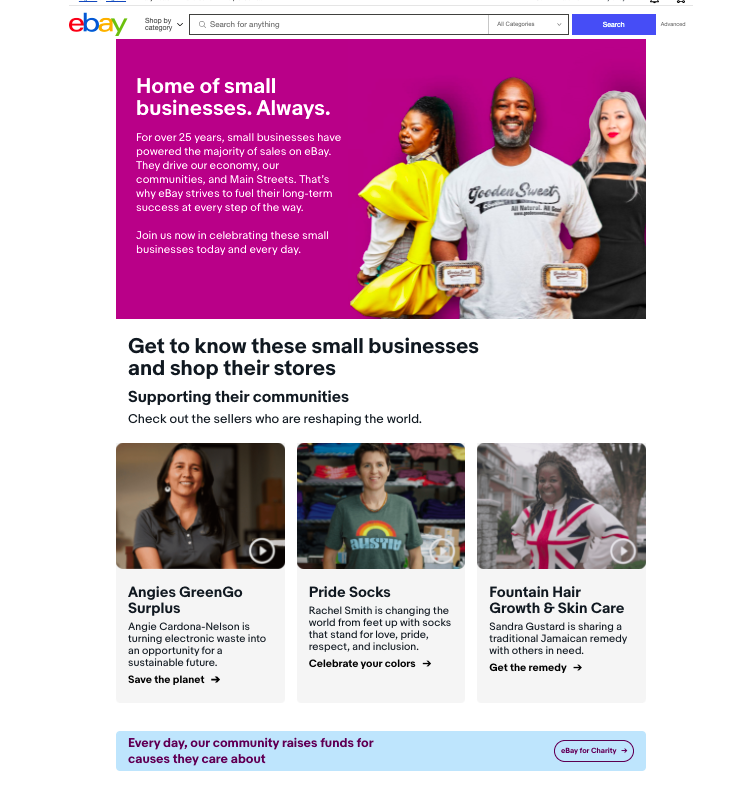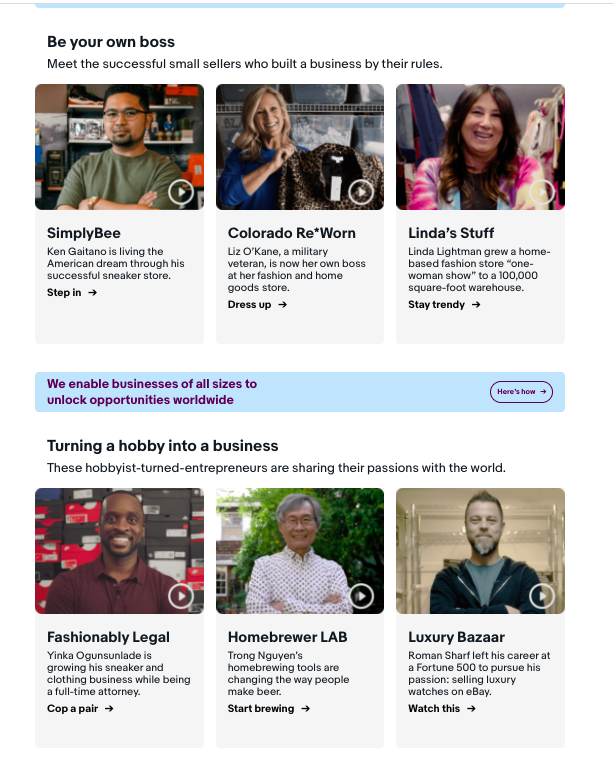 Social Posts: Make it engaging. Make it eBay.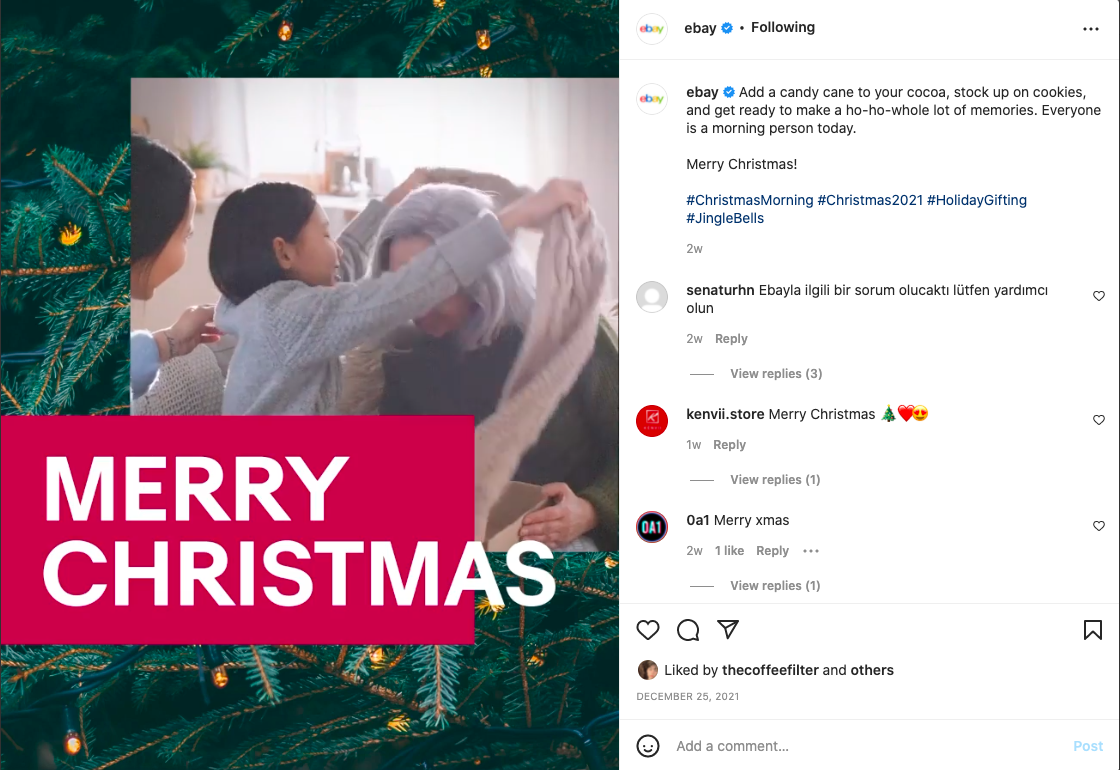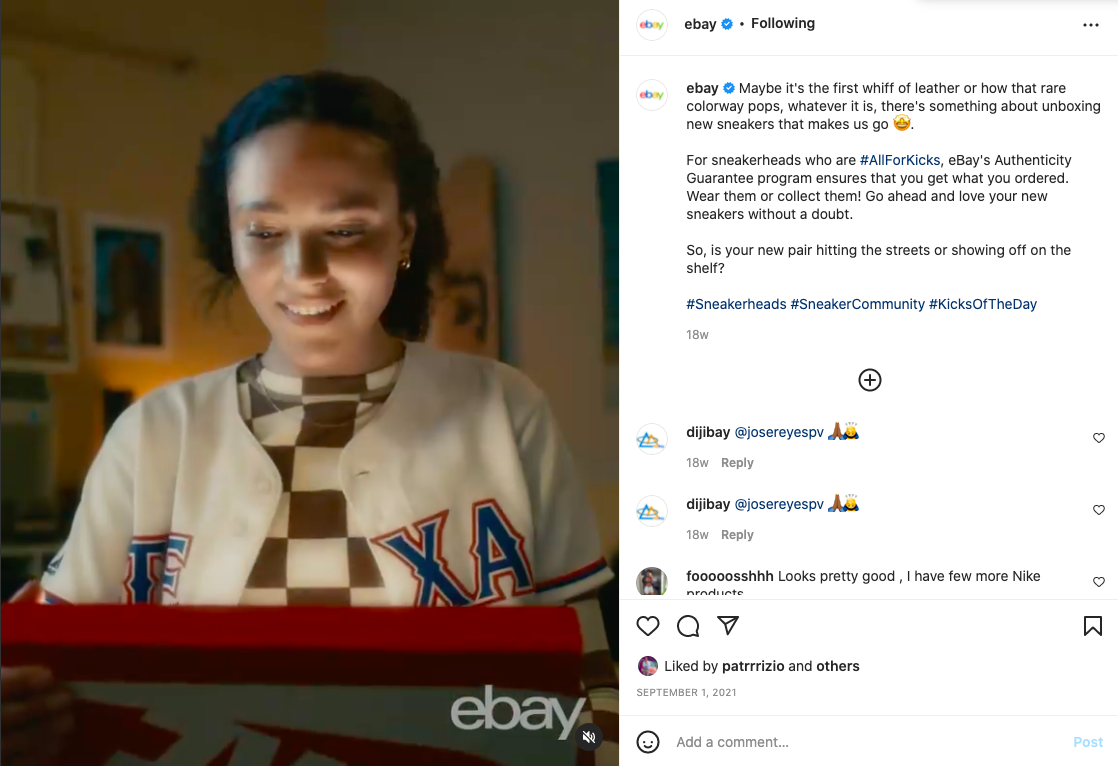 Onsite: Top it up with trending offers. In this case, it was for the 2021 football season.

Email: Talking sneakerhead to sneakerhead