Campaign 1: Breathe In The Bright Side
(An ad school assignment)

Insight: Even the smallest things can lead to stress. People find themselves in everyday situations that can often be stressful.
Idea: To call out some relatable everyday stresses of life and encourage the target to look at the positive side instead.

Executions: OOH, Web Banner, Instagram Contest.

Team: Sanchayika Mathur, Ronan Donelly and Hailey Ireland

OOH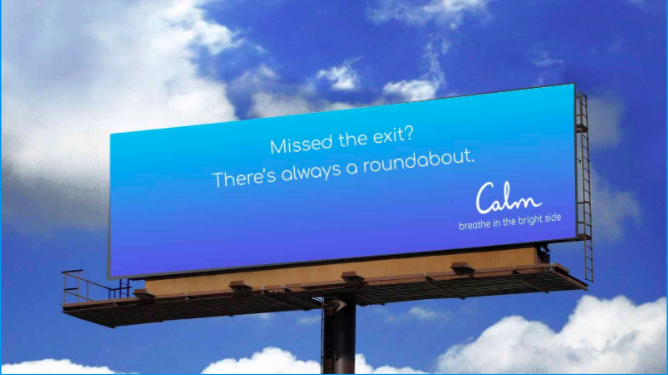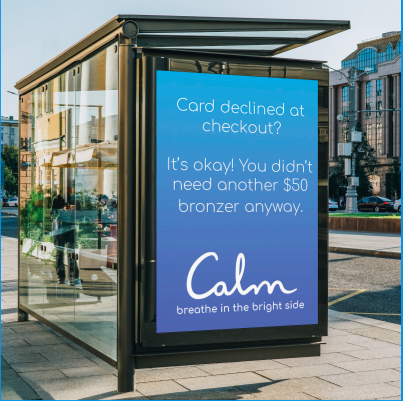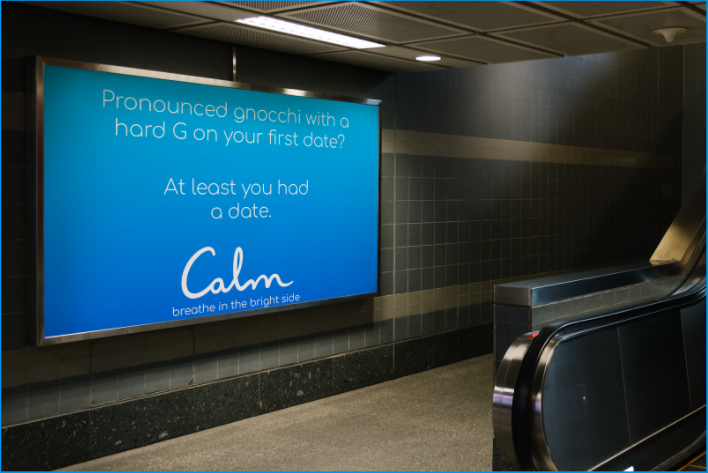 Digital Banner Ad (Animated)






Instagram Contest
Followers were asked to share their stress for a chance to win a one-month free trial of the Calm app.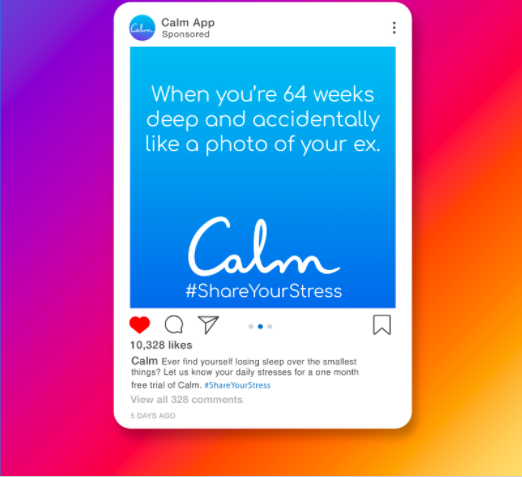 P.S.: Calm is one of my favourite brands to work on. If you don't believe me, here's another (spec) campaign I whipped up.
Campaign 2: A Better Response than "Calm Down"
Insight: People with anxiety tend to write long messages to their friends, family, and loved ones—hoping to find some real comfort.
Problem: Whether it's ignorance, the inability to help, or the lack of time, people don't always respond to anxious texts in the most compassionate way. A long anxious text is usually followed by a futile message saying, "calm down."
Idea: To fill the compassion gap between anxious texters and their loved ones, so people can give and get some real comfort during anxious-texting scenarios.
Execution: A smart keyboard pop-up and a resourceful landing page.

On popular messaging platforms, the keyboard will detect the phrase "calm down" (and its other not-so-compassionate iterations) and pop a suggestion to a curated landing page on Calm's website.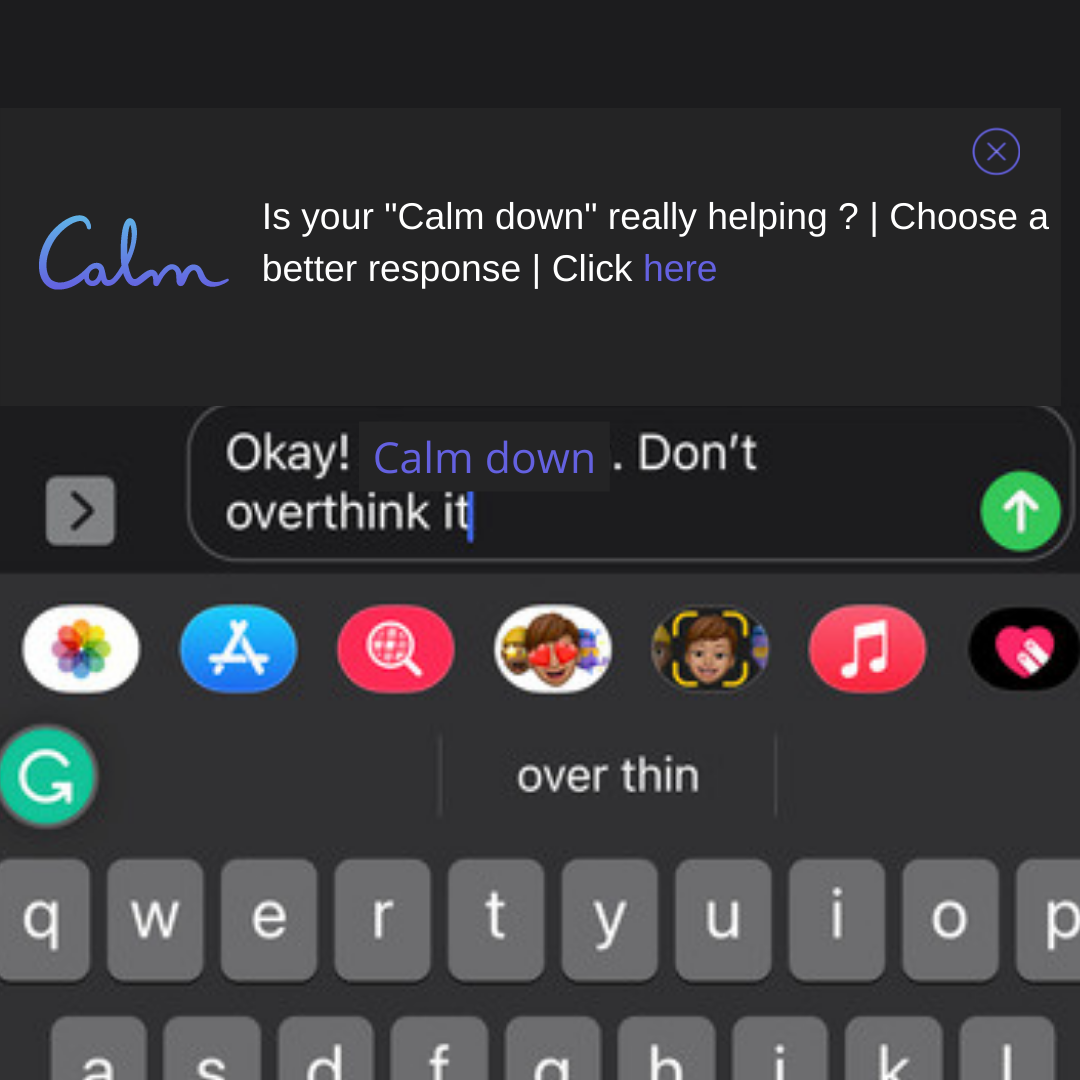 Landing page
The curated landing page will open to a choice of more thoughtful and comforting responses to replace "calm down." It will also consist of other resources to help offer some real comfort.